Glare
The basic requirement for high quality lighting design is no glare or minimal glare. Because glare will reduce our inspection ability, which is not obey visual comfort and the proper distribution of room lighting. The glare may be caused by physiology, like when the sun or any other light cause interference on visual operation, people's perception on the surrounding environment will be weakened. Or it may also be caused by psychology - When there are high illumination in outside area and cause distraction, people will have subjective sense of glare. About the relative glare, the viewer's gaze is continually attracted from the working vision to the brighter area. This glare will distract people's attention to what they observe - whatever it's computer screen, or showpiece in the shop, repeated changes between the different level of illumination will cause visual fatigue.

According to the formula provided in GB50034-2004 appendix A, UGR level
can be roughly divided into 28, 25, 22, 19, 16, 13, 10.
UGR 28: unbearable
UGR 25: uncomfortable
UGR 22: a bit uncomfortable
UGR 19: feeling between comfortable and uncomfortable
UGR 16: acceptable
UGR 13: can still feel the glare
UGR 10: glare free
All ATCOB products are designed based on the feature of anti glare, and specially design super anti glare down light and track light for high-end hotel, apartment,etc.
ATCOB's lowest UGR can be 9.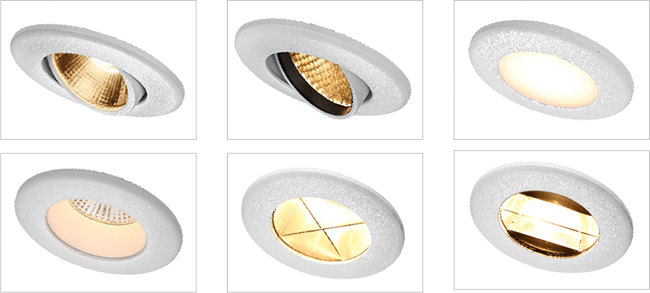 LED with ceramic substrate
Self-design ATCOB COB LED with Epistar chip, ceramic PCB and pure gold thread, which has features of high light efficiency, high CRI, high stability, low light decay, low SDCM, etc.The most representative feature of ATCOB COB LED: 150lm/W under CRI>90, R9>50 & 3000K, and the highest CRI can be CRI>97. Also, even if half of the chips don't work, just less than 20% reduction in luminous efficiency.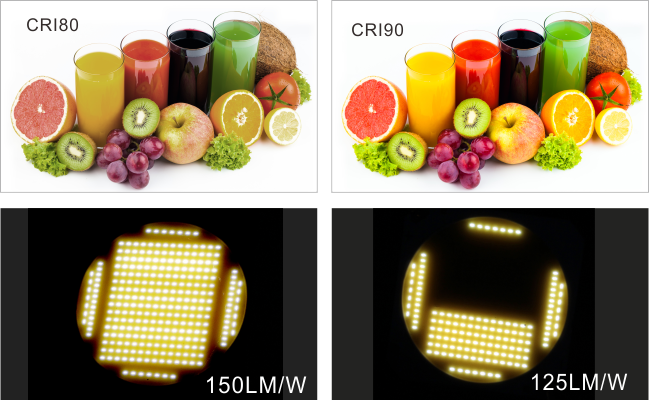 Free soldering
Free soldering design (including LED, driver, connector, etc), which is convenient for assembly and customer can change any parts easily and quickly.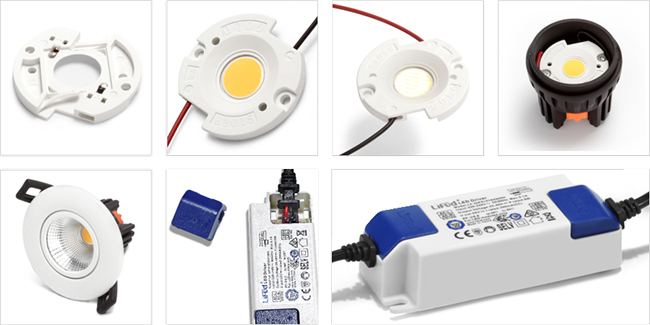 Flicker free
Flicker free LED light can provide a comfortable and healthy lighting to people's life.
Good performance of heat dissipation
By use strong aluminum housing, achieve a good heat dissipation and guaranteed the whole light lifetime from the beginning.
ATCOB are open each order's heat dissipation test report to every customer.
The Thermal conductivity of different aluminum material:
Cold forging aluminium (#1070): 226.w/m.k
Profile aluminum (#6063): 180.w/m.k
Die casting aluminium (#ADC12): 98.w/m.k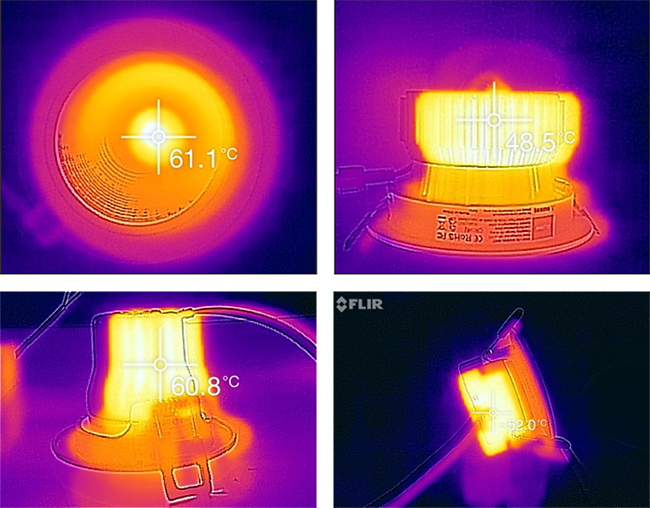 Strict quality control
Professional laboratories and test equipment. Carefully control each steps from raw materials to outgoing, available different environments necessary test, such as salt for corrosion test, full load multi-voltage impact aging test, simulate transportation test, 3D Mobile infrared temperature rise test,etc

Special requirement design
Support lighting for food like meat, vegetables and bread, making the food more charming.
The specialized LED+Reflector of lamps for food display can highlight the freshness of food with the most appropriate lighting color, so that the food color under our lighting is closer to or even better than the real color itself. For example, baked food looks more crispy with the golden brown light, and meat looks more bright red with the pink light.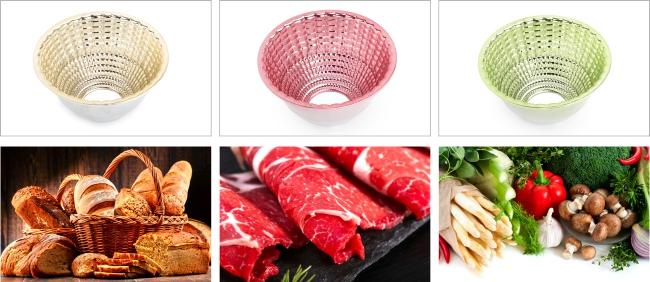 Support Triac, 1-10V, Dali, DMX, 2.4G dimming
Perfectly compatible with almost all famous light sources &drivers: Philips, CREE, CITIZEN, Tridonic, Osram, Lifud, Eaglerise, Meanwell, etc.

CCT dimmable available
Power 7-12W can be CCT adjustable from 2000K to 2800K by Triac dimmable.
Power 20-50W can be CCT adjustable from 2700K to 5700K