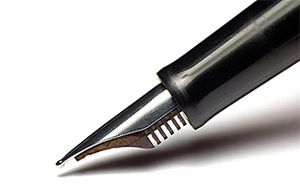 "Focus on Commercial Lighting with R&D capability"
ATCOB established in 2011 at Shenzhen city of China, with principle to produce a real good LED product, so all ATCOB's products are private patent design, until now, ATCOB owns more than 25+ patent design and the number is increasing each year.
All ATCOB's LED lights are with 5+ years real warranty, hence all materials only choose branded materials such as CREE chip, CITIZEN chip, Philips driver, Tridonic driver,Osram driver etc. As a manufacturer, ATCOB know well the incoming materials directly decide the future's life time, so it's significant to control well the incoming , choose branded and reliable materials, together with private technology, years experience and those bad experiences learned from past years, now ATCOB's LED products are belong the high quality level at this field, exporting more than 20+ Countries and win a lot of partners and friends all over the worlds.
ATCOB's main market are Europe, Australian, Dubai, American, Canada,etc, so all the products and materials are at least with CE, EMC, RoHS certificated.
Now LED market are very chaos and confusion here, everybody want to earn quick money, many different materials exist at the market. Honestly, now it is a little difficult for many customers to judge well a product or a supplier, even for us, if merely see the appearance, you can't see the difference, it seems "good", only after details test and open the light analyse it, we can find the difference and they small "tricks", sorry we are not slandering our competitors here, we called it "tricks" if we found some competitor make the specification "good" but price very low, which we think definitely will have potential quality problem in shortly future, this is not right rules to do good business and we are not suggest our customer to choose such product either. For example, if a LED track light use Philips driver, but it use a very low quality LEDs, it is easy to happen problem after used 2-3 years, some even 1 year, when happen failure, change cost is very high for final customers, it refers labour cost, traffic cost,etc, and the most important is the company's reputation will be influenced because of this. Good reputation is the key for a company's survival at current big competition times.
ATCOB only offer middle above quality level LED products, no matter how the market change, we only earn what we should earn for a long time business relationship! For example, if customer's target price is $30, we will use $25 cost materials and earn $5 (this $5 include ours labour cost, factory rent cost,etc), we won't use $15 cost material and earn customer $15, big profit for LED already gone long time ago, we think it is stupid to do this and this is one time business relationship. ATCOB prefers to do long time business relationship as well as friendship, that's why in the past decade, many partners and customers comments us a partner with "good support, fair price, good quality, can meet special requirements,etc".
In the future, ATCOB will keep offering the best services and reliable products to each partners and customers!