Speficiations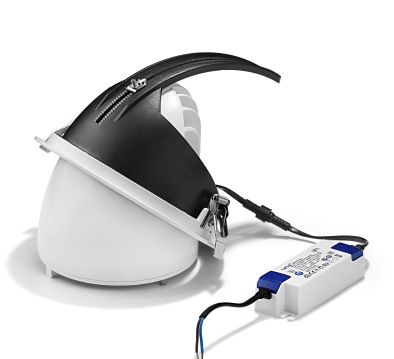 Product: G series LED down light
Input: AC220-240V/50-60Hz or AC100-277V /50-60Hz
Chip: CREE, CITIZEN, EPISTAR
CRI: 90 (R9>50, SDCM<3), 97(R9>95,SDCM<2)
Lumens: 100-130lm/W
UGR: <22
PF: 0.95
Beam angle: 30°, 50°
Driver: PHILIPS, TRIDONIC, LIFUD, BOKE, Eaglerise, Euchips
Dimmable: Triac,1-10V,DALI
Working temp.: -40°C - 50°C
IP grade: IP40
Energy efficency class: A++
CCT: 3000K, 4000K, 6000K
Housing colour: White, Black
Certificates: EMC (EN61547, EN55015, EN61000), LVD (EN60598), EN62471, RoHS
Warranty: 5 years
30W test data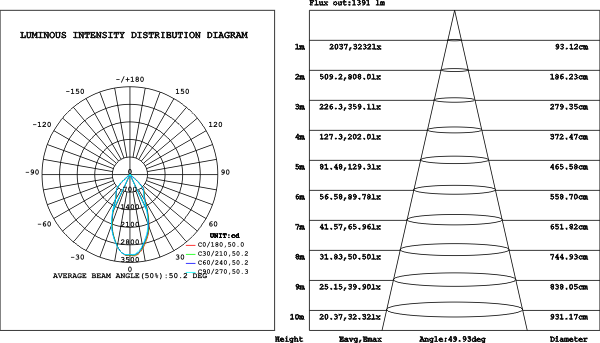 Products
| | | | | | | |
| --- | --- | --- | --- | --- | --- | --- |
| Item Number | Watt | CRI | Lumens | UGR | Diameter(mm) | Cut hole(mm) |
| AADL-G7W | 10W | 90 | 850lm | 22 | Φ90x60 | Φ75-80 |
| AADL-G15W | 15W | 90 | 1500lm | 22 | Φ102x80 | Φ90-95 |
| AADL-G20W | 20W | 90 | 2200lm | 22 | Φ125x108 | Φ110-115 |
| AADL-G25W | 25W | 90 | 2600lm | 22 | Φ140x115 | Φ125-130 |
| AADL-G35W | 35W | 90 | 3600lm | 22 | Φ160x130 | Φ145-150 |
| AADL-G45W | 45W | 90 | 4500lm | 22 | Φ190x165 | Φ175-180 |
| AADL-G55W | 55W | 90 | 5500lm | 22 | Φ185x160 | Φ175-180 |
LED with ceramic substrate
Self-design ATCOB COB LED with Epistar chip, ceramic PCB against pure gold thread, which has features of high light efficiency, high CRI, high stability, low light decay, low SDCM, etc.
The most representative feature of ATCOB COB LED: 150lm/W under CRI>90, R9>50 & 3000K, and the highest CRI can be CRI>97. Also, even if half of the chips don't work, just less than 20% reduction in luminous efficiency.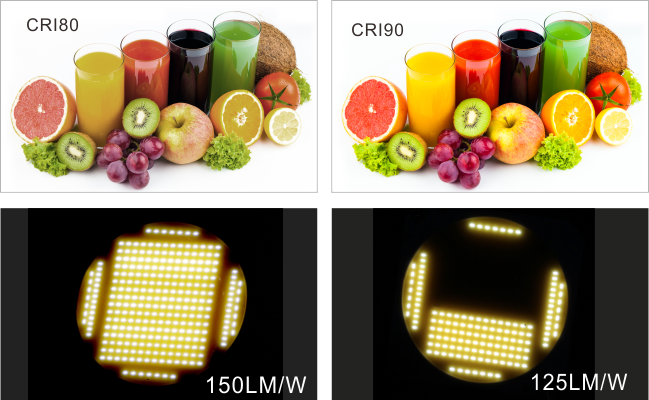 Special requirement design
Support lighting for food like meat, vegetables and bread, making the food more charming.
The specialized LED+Reflector of lamps for food display can highlight the freshness of food with the most appropriate lighting color, so that the food color under our lighting is closer to or even better than the real color itself. For example, baked food looks more crispy with the golden brown light, and meat looks more bright red with the pink light.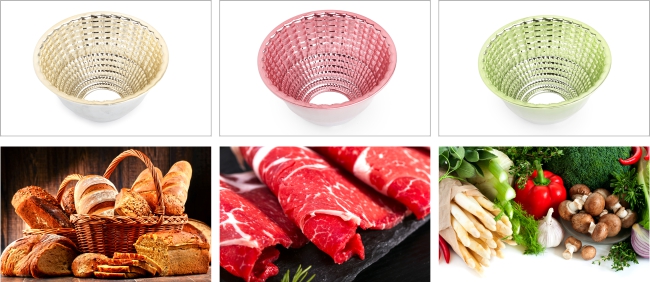 Support Triac, 1-10V, Dali, DMX, 2.4G dimming, Perfectly compatible with almost all famous light sources &drivers: Philips, CREE, CITIZEN, Tridonic, Osram, Lifud, Eaglerise, Meanwell, etc.

Power 7-12W can be CCT adjustable from 2000K to 2800K by Triac dimmable.
Power 20-50W can be CCT adjustable from 2700K to 5700K