ATCOB LED LIGHTING
Add: Ditan Industrial Park, Gongming Shangcun Village, Guangming New District, Shenzhen City, China. 518107
Tel: 0086-15814026030
Email: info@atcob.com
T9 series LED track light (built-in driver)

| | |
| --- | --- |
| Watt: | 10W, 20W,30W, 35W |
| CRI: | 90 (R9>50, SDCM<3), 97(R9>95,SDCM<2) |
| Lumens: | 100-130lm/W(CRI90), 120-150lm(CRI80) |
| Driver: | PHILIPS, OSRAM, TRIDONIC |
| Power factor: | 0.90 |
| Beam angle: | 10°, 25°, 38°, 60° |
| Dimmable: | Triac,1-10V,DALI |
| Housing colour: | White, Black, Grey |
| Track type: | 2 wires, 3 wires, 4 wires |
| Certificates: | EMC (EN61547, EN55015, EN61000), LVD (EN60598), EN62471, RoHS |
| Warranty: | 5 years |
T9 series track light is a built-in driver design, and it is completely different from the common built-in driver track light on the market. The superior heat dissipation of cold-forging integrated heat sink, equipped with high temperature resistant TC100 Tridonic driver (This driver's TC temperature <100°C which can ensure 50000hrs well working ), thus the lamp's lifespan won't be affected by the driver built in, achieving a real 5 years warranty.

Advantages
Patent private mold design , choose strong housing with good heat dissipation;

Choose branded LEDs like CREE, CITIZEN, EPISTAR against LM80 standard;

Choose ceramic PCB against pure gold thread, high stability and low light decay risk in future;

Choose branded driver like PHILIPS, OSRAM, TRIDONIC,etc;

Lumen efficiency 100-150lm/W available;

CRI90 (R9>50, SDCM<3), CRI97 (R9>95,SDCM<2) ;

Compatible all track system like GLOBAL, NORLUX, STAFF, NORDIC,NUCO,etc ;

Triac,1-10V, DALI, DMX, 2.4G dimmable available ;

Colour temperature 2700-6000K dimming available ;

5 years REAL warranty ;

Choose Tridonic built-in driver, high PF above 0.9, no flicker, TC temperature <100°C
GLOBAL-GA69 4 wires track adapter.
Project photo
Speficiations
Product: T9 series LED track light (built-in driver)

Input: AC220-240V/50-60Hz or AC100-277V /50-60Hz
Chip: CITIZEN, EPISTAR
CRI: 90 (R9>50, SDCM<3), 97(R9>95,SDCM<2)
Lumens: 100-130lm/W
PF: 0.95
Beam angle: 10°, 25°, 38°, 60°
Driver: PHILIPS, OSRAM, TRIDONIC
Dimmable: Triac,1-10V,DALI
Working temp.: -40°C - 50°C
IP grade: IP40
Energy efficency class: A++
CCT: 3000K, 4000K, 6000K
Housing colour: White, Black, Grey
Certificates: EMC (EN61547, EN55015, EN61000),
LVD (EN60598), EN62471, RoHS
Track type: 2 wires, 3 wires, 4 wires
Warranty: 5 years
Products
| | | | | | |
| --- | --- | --- | --- | --- | --- |
| Item Number | Watt | CRI | Lumens | Lamp Size | Track adaptor |
| AATL-T9-10W | 10W | 90 | 1200lm | Φ65xH115 | GLOBAL |
| AATL-T9-20W | 20W | 90 | 2200lm | Φ75xH125 | GLOBAL |
| AATL-T9-30W | 30W | 90 | 3200lm | Φ85xH135 | GLOBAL |
| AATL-T9-35W | 35W | 90 | 3600lm | Φ95xH150 | GLOBAL |
20W test data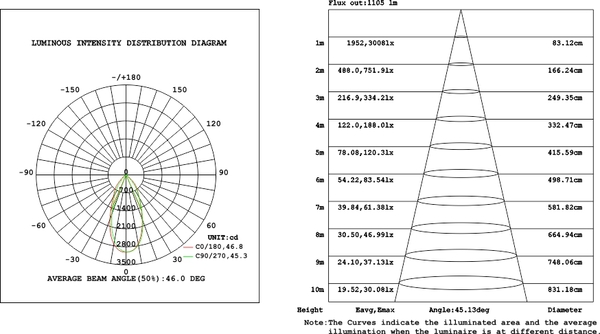 CCT dimmable

Support 3 different colour temperature via dip switch, total power remains the same




Beam angle choose function

Support 3 different beam angle via dip switch, total power remains the same




Support zoomable and shapable form

Using latest LED focusing and shaping technology, customer can change freely the light spot shape, size, sharpness,etc.




By this technology, it can replace traditonal advertising lighting box(with backlight) , achieve a more precisely and smoothly light effect, very suitable solution for gallary, museum, restaurant, hotel,etc.




Support zoomable form

Now at the market most zommable track lights will loss 50-70% brightness. (for example, a common 30W track light with 3000lm at beam angle 60°, it might only 1000lm at beam angle 10°)




Our new technology can assure the zoomable track light only loss < 10% brightness when adjusting the beam angle.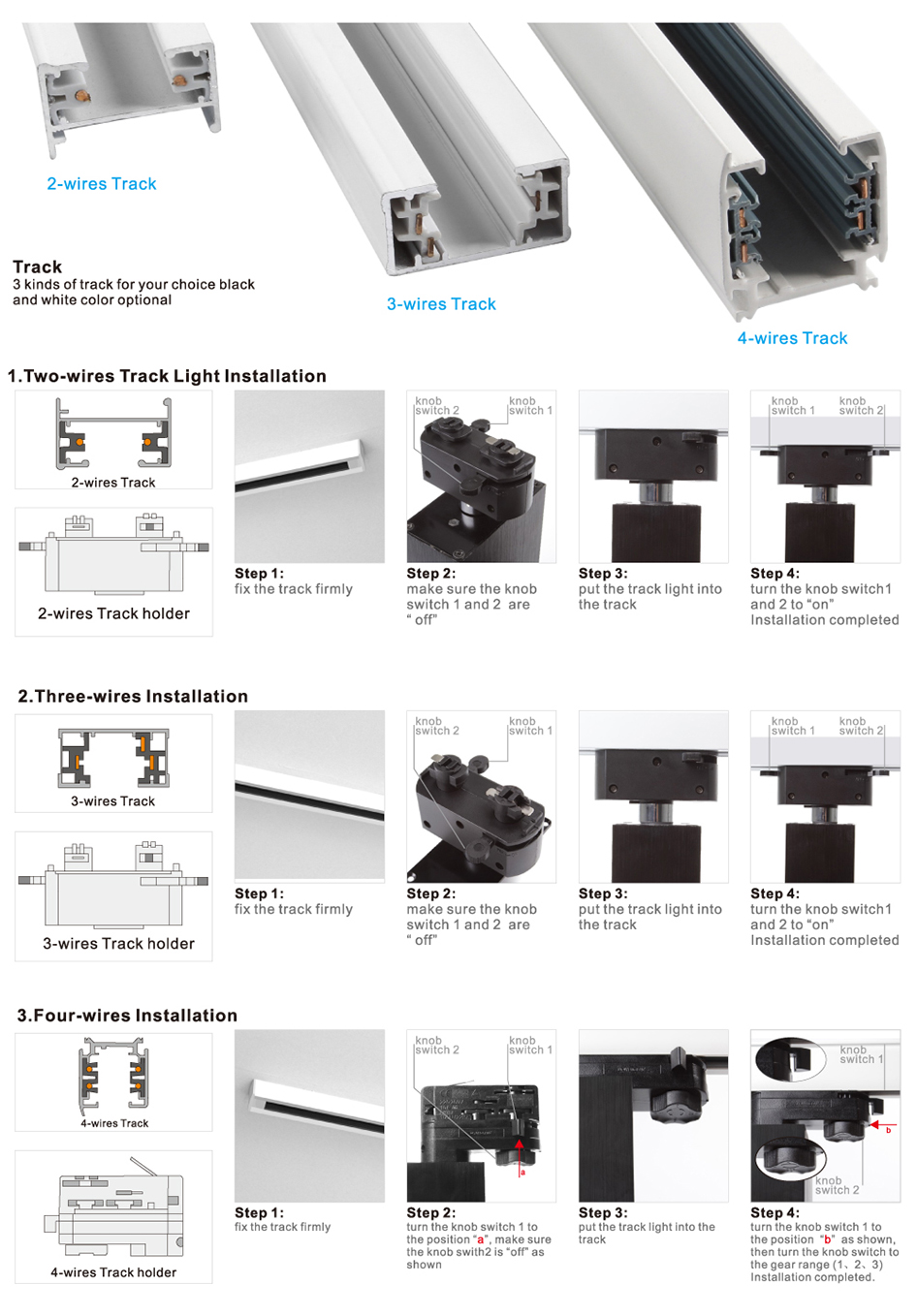 Item number

Product size(mm)

Inner box

size(cm)

Outside box

size (cm)

Quantity

per box

G.W per box

(KGS)

AATL-T9-10W

Φ65xH115 (lamp)

28x19x8

57x40x27

18pcs

12.5kgs

AATL-T9-20W

Φ75xH125 (lamp)

29x22x9

69x31x30

18pcs

16.5kgs

AATL-T9-30W

Φ85xH135 (lamp)

29x28x10

31x85x33

18pcs

20.5kgs

AATL-T9-50W

Φ95xH150 (lamp)

31x28x11

57x33x35

12pcs

16kgs